Posted by Faryn Ivans on 2nd Aug 2018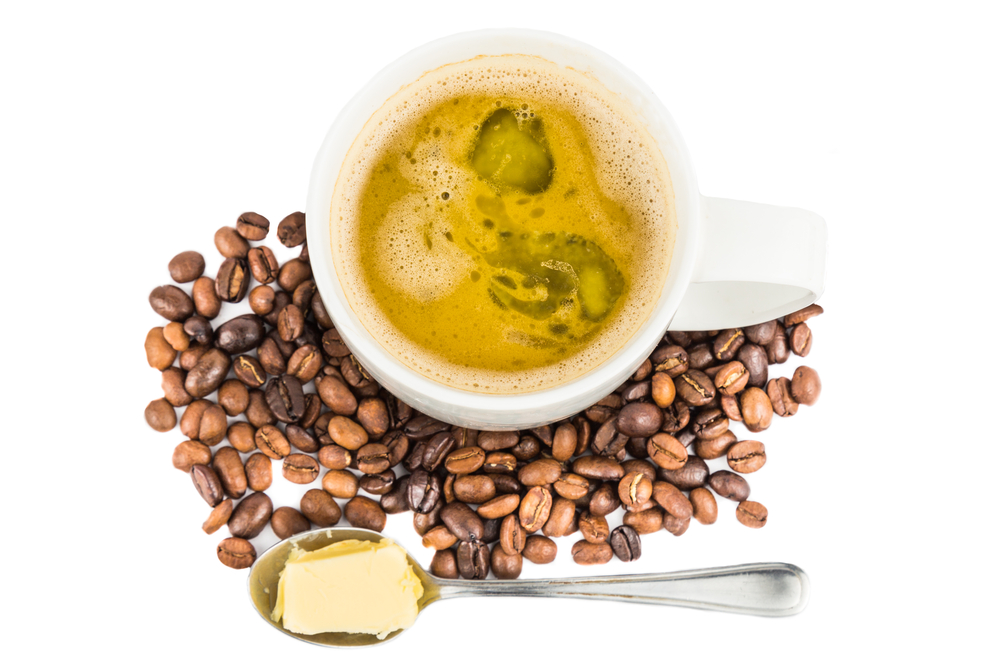 Have you heard of bulletproof coffee? Celebrities like Shailene Woodley, Jimmy Fallon, David Beckham, Harry Styles, and Ed Sheeran are enthusiasts of bulletproof coffee who have recognized its benefits. It was created by Dave Asprey who is an entrepreneur and bestselling author.
Asprey was backpacking in Tibet when he noticed locals had sustained physical energy after drinking hot tea mixed with butter made from Yak milk. After coming home from Tibet he researched for two years until he came up with his own recipe. He recommends a diet that is low in carbohydrates, medium in proteins, and high in fats. He believes that starting your day off with coffee mixed with unsalted grass fed butter and liquid medium chain triglycerides will provide prolonged energy, heightened cognitive function, and jumpstart your metabolism. The idea is that bulletproof coffee will be a meal substitute for your breakfast and will keep you going without a caffeine crash. This drink is also considered paleo and approved for a ketogenic diet.
However, the one ingredient that is questionable is the MCT's or medium chain triglycerides. They are man-made fats that are typically given to people who have medical issues such as food absorption disorders or to elderly who have little to no muscle mass. We recommend passing on the MCT's and substitute them for some extra virgin olive oil instead. Olive oil is loaded with antioxidants, omega acids, and healthy fats. Try this healthful drink with our olive oil and let us know your feedback.
THE CALIVIRGIN RECIPE FOR BULLETPROOF COFFEE:
We recommended blending or whisking the following ingredients together. Add as much butter or olive oil as you like, (we recommend one tablespoon to start) then more add to suit your taste.
1 brewed mug of your favorite organic coffee
1 tablespoon of grass fed unsalted butter
1 tablespoon of Calivirgin or Lodi Extra Virgin Olive Oil
Optional – a pinch of cinnamon for flavor or a pinch of salt to cut the acidity of the coffee