Posted by Giada De Laurentiis on 20th Apr 2018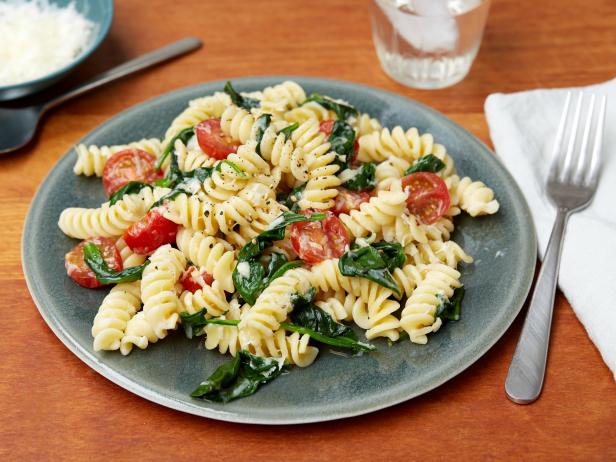 This dish is bursting with color and flavors while still being easy to cook and fast. You can even add more vegetables or top it with a meat of your choice to make it a complete meal. We like it with our Lodi Olive Oil Ascolano to add a smooth olive flavor with a peppery finish.
Ingredients
Bring a large pot of salted water to a boil over high heat. Add the pasta and cook until tender but still firm to the bite, stirring occasionally, about 8 to 10 minutes. Drain pasta reserving 1/2 cup of the cooking liquid.
Meanwhile, warm olive oil in a large, heavy skillet over medium-high heat. Add the garlic and cook until fragrant, about 2 minutes. Add the spinach and tomatoes and cook until the spinach wilts, about 2 more minutes. Add the cooked pasta and toss. Add the cheeses, salt, pepper, and the pasta cooking liquid and stir to combine.
Transfer the pasta to a serving plate and serve.