Posted by Faryn Ivans on 18th Jun 2018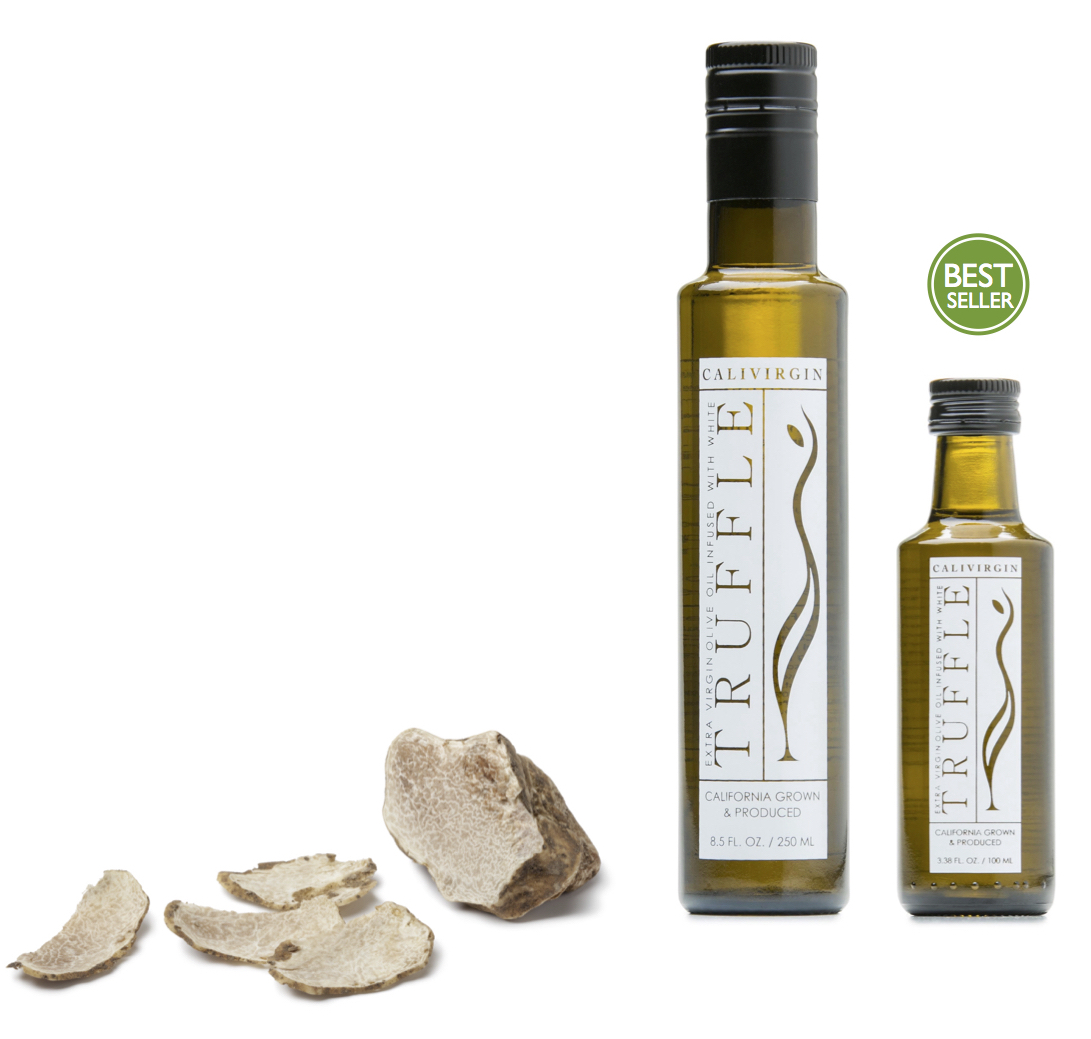 There are lots of white truffle olive oils out there, but what really sets ours apart is the process in which it's made and the quality. Our truffle flavor comes from white truffles that have been harvested and shipped from Le Marche, Italy. Currently these truffles that scarcely grow on the roots of trees have a fresh market price of over $3,000 a pound and are prized for their flavor that is best described as rich, earthy, and pungent. The truffles are naturally infused into our award winning and certified extra virgin Calivirgin Premium Olive Oil to create oil that is liquid gold. The result is fresh, unfiltered, premium oil that has no additives, chemicals, or preservatives yet still maintains the purity of the concentrated white truffle flavor.
You can count on our white truffle olive oil to add a sophisticated flavor to everything from grilled meats and fish to potatoes, risotto, pizza, eggs, popcorn, or any dish needing some extra delicious richness. If you've never had truffle French fries that typically come topped with garlic, parsley, and freshly shredded parmesan cheese you are truly missing out. Almost everyone's childhood favorite food macaroni and cheese can be now be recreated into a more adult version with a little white truffle oil, white cheddar cheese, and some toasted breadcrumbs on top. Please keep in mind when cooking with it to start sparingly, then you can taste your food and add more until you reach your desired level of truffle flavor.
For years some oils claiming to be truffle flavored are actually being produced with a synthetic flavoring called 2,4-dithiapentane. World famous chefs like Gordon Ramsey and Martha Stewart have cringed and called the synthetic truffle oil concoctions inedible. We pride ourselves at Calivirgin on producing exceptional quality olive oils that are always naturally flavored. Our Calivirgin White Truffle Olive Oil has won several medals, including one in an international competition. After extensive research we were named in the top 10 truffle oils in the U.S. by EZVID view here. You can shop our White Truffle Olive Oil on our website here, you won't be disappointed.