Now you can buy our Award winning Calivirgin Premium Extra Virgin Olive Oil in Bulk and save! 1 Gallon is equal to more than 7 of our regular 500ML bottles.
A unique unfiltered blend of estate grown, Arbequina and Koroneiki olives is cold-pressed within hours of harvest, which produces a fresh, aromatic, fruity flavor that is perfect for dipping but mild enough to use as a trans fat free culinary staple in your kitchen. COOC Certified Extra Virgin Olive Oil
$65.00
Club Price: $55.25
2017 Awards:
Gold Medal - California State Fair Olive Oil Competition
Gold Medal - Yolo County Fair Olive Oil Competition

Silver Medal - San Joaquin Valley Big Fresno Fair Olive Oil Competition

Silver Medal - Central Coast Mid State Fair Olive Oil Competition

Silver Medal - Orange County Fair Olive Oil Competition

Silver Medal - California Olive Oil Council (COOC) Olive Oil Competition

Bronze Medal - Specialty Food Association SOFI Awards

Bronze Medal - Los Angeles County Fair Olive Oil Competition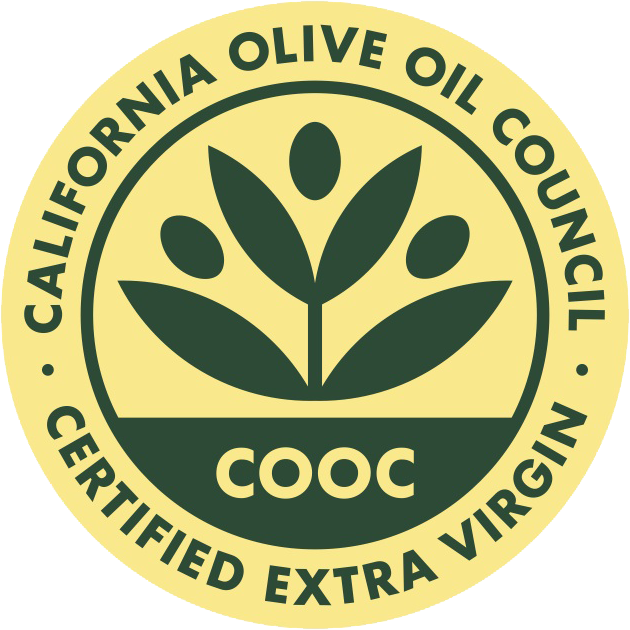 We discovered Coldani at the LA Country Fair, where it had (deservedly) won first place. Whether infused, special pressings, or bulk, we place their offerings among the best of the world. Way past Greek oils; taste subtleties Spanish oils lack; more complex that most Italian oils; and, rigorous enough to test any Sicilian, Puglian, or Calabrian endeavours (we have tried all these in situ). We are lucky to have them in CA.
Premium Extra Virgin O.O. Gallon Jug
I began using the Premium Extra Virgin O.O. in the 500ml glass bottle. I love the taste and the glass bottle is lovely. I moved up to refill the glass bottle with the one liter bottle and now I am using the jug for refills. You can easily remove the glass bottle stopper with a pliers for easy refills. I use this olive oil on salads, sauteing, and roasting with excellent results. Their Balsamic and Very Berry Ginger Balsamic compliment everything!
Olive oil aficionado - two thumbs up!
My wife and I literally search the world for great olive oil and we never fail to realize that the best comes from California - more specifically, from the central valley! The customer service is great and the shipping time exceeded expectations. We are looking forward to sharing this olive oil with our friends.
I discovered this olive oil while wine tasting in Lodi, and now am hooked! In fact I'm so hooked I had to step up to the large size...but its a great price for a fantastic product. I can't imagine buying any other olive oil.
I have been using Calivirgin olive oil for years and naturally my consumption has reached the level of a gallon jug which is a better value compared to the glass bottle. Use this for absolutely everything!!
Best olive oil around hands down!
Beautiful fresh fruity....clean. Perfect.
I haven't bought olive oil from a single producer before. Now I won't go back. Amazing taste. Delighted with this and happy to support a small American producer. All good. Christmas presents all around!
It is just the best and ideal for cooking and salads. Thank you!!! Miss you at the Olive Festival in the fall in Paso!
I fell in love with the lovely fruity low acid 2014 Calivirgin. This one (2015) that I just received is nice, but not nearly as full, round, and LOW acid as the 2014.
A tasting experience unlike any experienced by my son and I..
In Jan. of this year I was fortunate to see a 60 min. program on olive oil products which propelled me into an internet search for a genuine product. We ordered our first gallon in April and were humbled to be given the chance to savor the nuances of a quality olive oil. Like children we experienced our "first" taste of flavors we had only read about: fruity, grassy, herby....space does not allow. We have just received our second gallon and once again we remember how fortunate we are to obtain products from a company with experience and integrity. Thank you Calivirgin!