We made it with our Calivinegar Barrel-Aged Balsamic Vinegar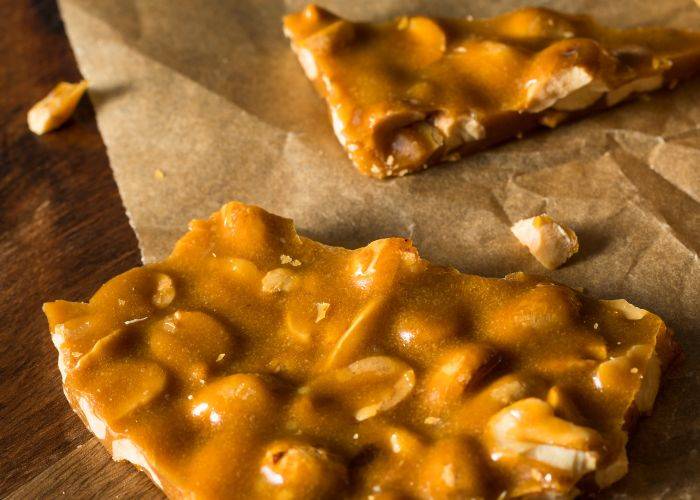 Servings: 18-20 | Prep Time: 5 min | Total Time: 15 min
Preheat oven to 400° F

Mix together sugar and Calivinegar Barrel-Aged Balsamic Vinegar in a medium-sized bowl until well incorporated.

Spread evenly on a parchment-lined sheet pan.

Bake at 400° F for 8 minutes.

Remove from the oven and sprinkle the almonds on the brittle. Set aside to cool.

Break into shards and store in an air-tight container.
Barrel-Aged Balsamic Vinegar