We made it with our Calivirgin Blood Orange Olive Oil & Calivinegar White Wine Prosecco Vinegar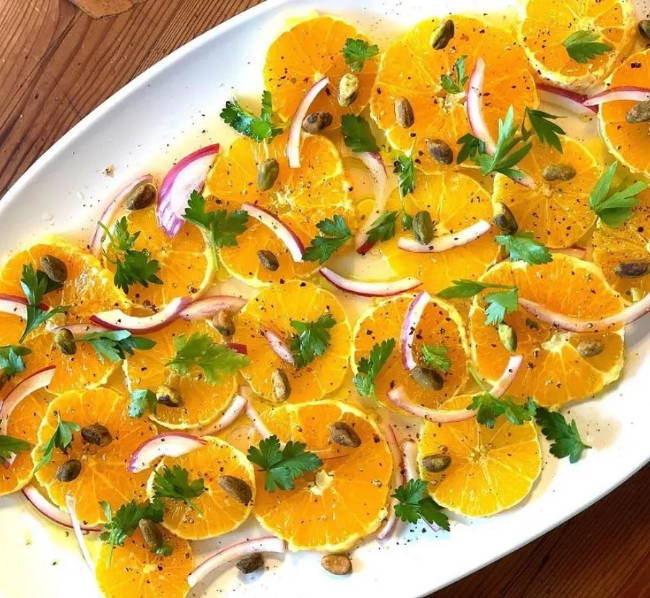 Course: Appetizer/Side Dish
Servings: 4-6
Prep Time: 10 min
3-4 medium sized oranges
1 small bunch of flat leaf parsley (you can substitute mint or basil)
1/3 red onion
1/4 cup pistachios or hazelnuts
2 tablespoons Calivinegar Prosecco White Wine Vinegar
1 tablespoon Calivirgin Blood Orange Olive Oil
salt and pepper
Use a sharp paring knife to cut the rind and pith away from fruit. Cut the fruit crosswise into 1/4'' slices or "wheels". Slice the red onion thin. Tear parsley or other herb leaves into small pieces.

Arrange orange slices and onion on a large platter. Drizzle the vinegar and olive oil over the top letting it soak into the salad.

Sprinkle nuts over the salad then add salt and pepper to taste. Serve immediately or stores well refridgerated.
Calivirgin Blood Orange Olive Oil