Made with our Calivirgin Premium Extra Virgin Olive Oil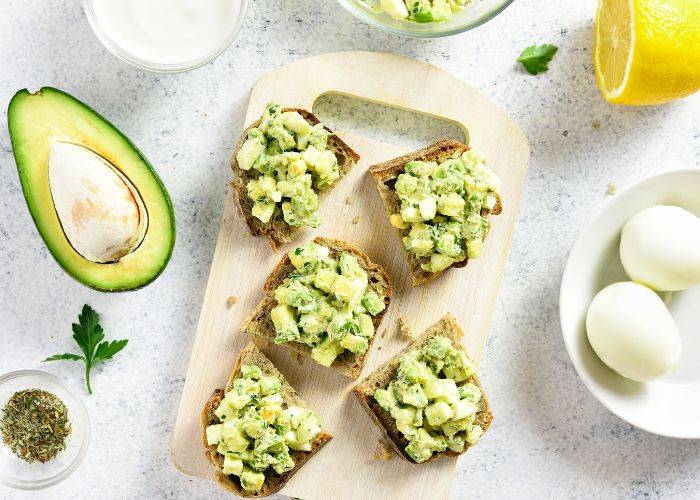 6 large hard-boiled eggs

1 avocado

1 tablespoon lemon juice

1 teaspoon salt

1 tablespoon Calivirgin Premium Extra Virgin Olive Oil

1 tablespoon parsley, chopped

1 tablespoon chives, chopped

1 tablespoon mayonnaise

1 teaspoon black pepper
Dice the hard-boiled eggs as finely as you'd like.
Mash the avocado in a medium-sized bowl. Mix in the lemon juice, salt, and Calivirgin Premium Extra Virgin Olive Oil.
Add the chopped egg, parsley, and chives to the avocado mixture.
Gently fold all of the ingredients together and season with salt and pepper to taste.
You can serve it as a dip or spread, or of course, in a sandwich!
Premium Extra Virgin Olive Oil
You could easily substitute the Calivirgin EVOO for a flavor crush olive oil to take this up a notch. Jalapeno-Garlic or basil would be our suggestion!
---