We made it with Calivirgin Premium Extra Virgin Olive Oil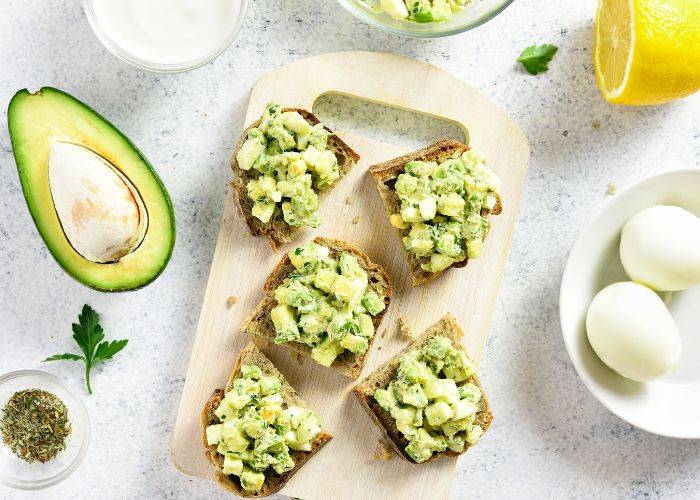 Servings: 4 | Prep Time: 10 min | Total Time: 30 min
Hard boil the eggs. Cover the eggs with water in a saucepan. Bring to a boil, turn heat off, cover and rest (on hot burner) for 8-10 minutes. Run under cold water and break off the shells. Cut the eggs into small pieces.

Mash the avocados. Mash the avocados in a bowl with the back of a large wooden spoon until mostly smooth.

Mix and serve. Mix the eggs with the avocados, herbs, lemon juice, salt, and Calivirgin olive oil. Serve immediately at room temperature, or chill and serve cold.
Premium Extra Virgin Olive Oil
You could easily substitute the Calivirgin EVOO for a flavor crush olive oil to take this up a notch. Jalapeno-Garlic or basil would be our suggestion!
---