We made it with our Calivirgin Blood Orange Olive Oil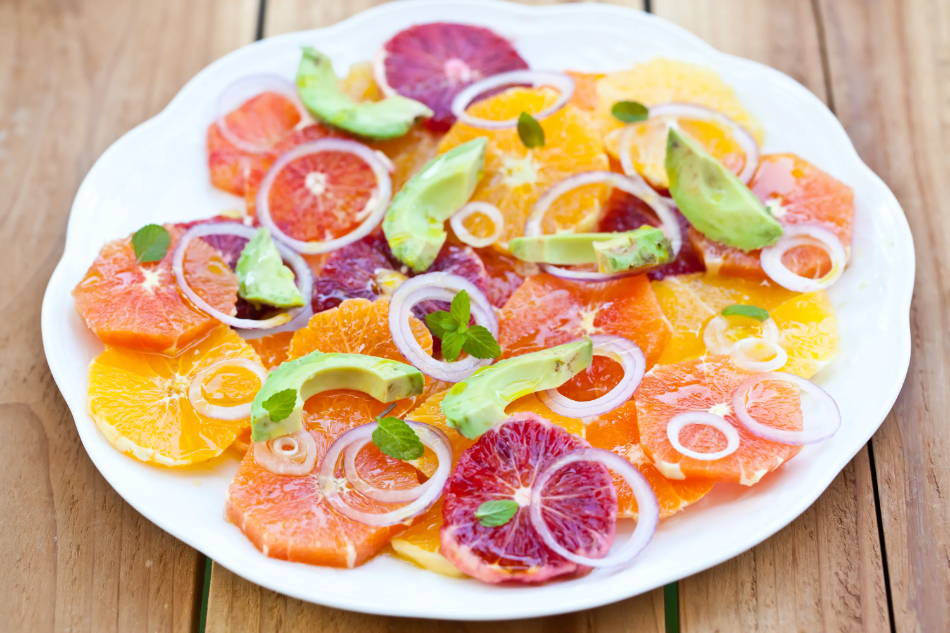 Course: Appetizer/ Side Dish
Servings: 2-3
Prep Time: 10 min
Ingredients
1 grapefruit, peeled and segmented
1 orange, peeled and segmented
1 meyer lemon, peeled and segmented
1 avocado, thinly sliced
1/2 red onion
Honey Citrus Vinaigrette:
2 tablespoons freshly squeezed lime juice
1 1/2 tablespoons honey
1 garlic clove, minced
1 pinch salt and pepper
3 tablespoons Calivirgin Blood Orange Olive Oil
The key here is to use the citrus that you love the most! No need to follow this recipe exactly.
Layer the segmented citrus, avocado slices and red onions on a plate. Sprinkle with salt and pepper.

To make the vinaigrette, whisk together lime juice, honey, garlic, salt and pepper. Whisk in the Blood Orange Olive Oil until the dressing is emulsified.

Drizzle it over the salad and serve!
Calivirgin Blood Orange Olive Oil