Calivirgin Blood Orange olive oil is milled exactly the same way as our premium extra virgin olive oil, except blood oranges are crushed together with the olives. The result is a fresh, unfiltered, premium olive oil with no additives or preservatives that has a natural blood orange flavor. Try this California olive oil on salmon, salads, winter vegetables and in baking. Replace the oil in your next chocolate cake or brownie recipe and you will fall in love with this new combination. Meglio!
$20.00
Club Price: $17.00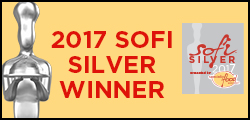 2017 Awards:
Gold Medal - Los Angeles International Olive Oil Competition
Gold Medal - Orange County Fair Olive Oil Competition
Silver Medal - Specialty Food Association SOFI Awards
Silver Medal - Central Coast Mid State Fair Olive Oil Competition
Silver Medal - California State Fair Olive Oil Competition
Silver Medal - San Joaquin Valley Big Fresno Fair
Silver Medal - Yolo County Fair Olive Oil Competition
Bulk Discounts:
Buy 12 - 1000 and pay only $18.00 each
Perfect for baking and on salads and if you want to add some citrus to your stir fry .
I have used a few different flavored oils and this blood orange is the best I have tried. I substitute if for conola oil when baking muffins and also to brighten up my salads.
This blood orange olive oil tastes amazing. I drizzle it on my lunch salads daily, it's quite addictive and very flavorful.