We made it with our Calivinegar Barrel-Aged Balsamic Vinegar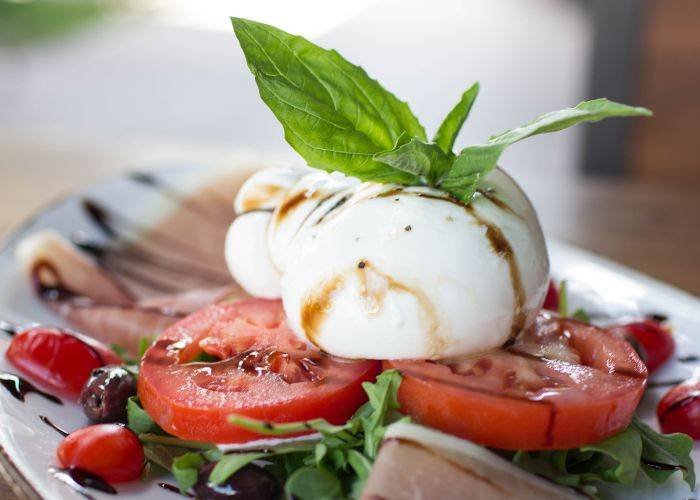 Servings: 4 | Prep Time: 10 min | Total Time: 15 min
Place arugula in a large bowl or on a platter. Drizzle with 1 tablespoon of Calivirgin Extra Virgin Olive Oil.

In a small bowl, toss cherry tomatoes with the remaining teaspoon of olive oil, and a generous sprinkling of sea salt.

Scatter burrata over arugula, add fresh cherries, tomatoes, and toasted almonds.

Garnish with mint and basil. Drizzle with Calivinegar Barrel-Aged Balsamic Vinegar.
Barrel-Aged Balsamic Vinegar
Recipe from Suzanne Ledbetter, Fine Foodie Philanthropist featured in San Joaquin Magazine