We made it with our Pear Balsamic Vinegar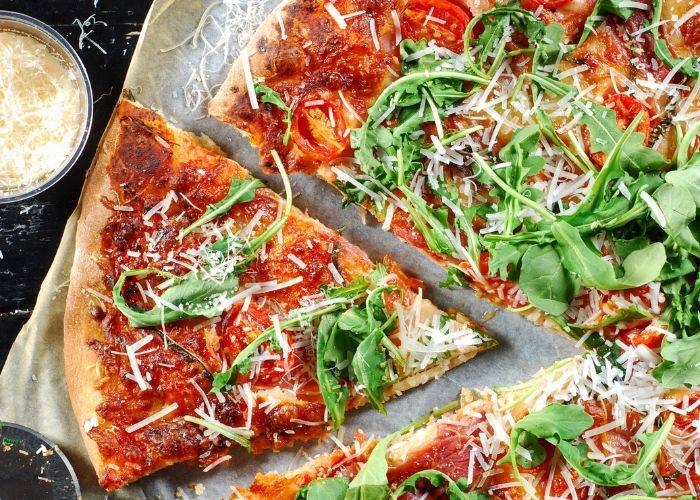 Servings: 4 | Prep Time: 15 min | Total Time: 30 min
1 batch of your favorite pizza dough

1 tablespoon Calivirgin Olio Nuovo

6 ounces fresh mozzerella, ricotta or whipped goat cheese

4 to 6 slices of prosciutto

Salt and pepper to taste

1 cup fresh arugula

Calivinegar Pear Balsamic, to drizzle

Optional: Garnish with parmesean
Preheat oven to 425ºF.

Roll or strecth pizza dough. Place on pizza stone or cookie sheet.

Top the pizza dough with a drizzle of Olio Nuovo, followed by your choice of cheese, the prosciutto, and a pinch of salt.

Place the pizza dough into the oven and bake until the pizza is browned and cheese is bubbling, about 10-15 minutes. Time will vary on your oven and pizza dough - check it every few minutes and pull it out of the oven as soon as it looks slightly browned.

Carefully pull the finished pizza out of the oven and onto your cutting board. Transfer pizza to wire cooling rack for 2-3 minutes, then return to cutting board.

Top pizza with fresh arugula and a drizzle of Pear Balsamic. Slice and enjoy.