Made with our Calivirgin Rustic Rosemary Olive Oil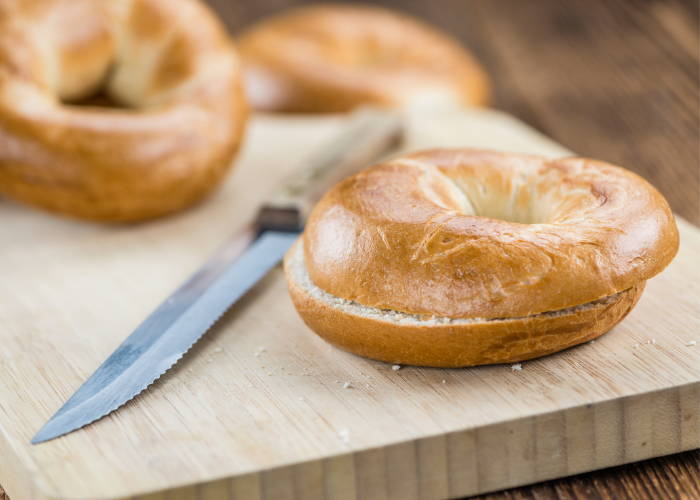 3 ½ cups all-purpose flour

1 ½ tablespoons brown sugar or plain sugar

1 ½ teaspoon kosher salt

2 teaspoons instant yeast

1 cup + 3 tablespoons warm water

1 tablespoon Calivirgin Rustic Rosemary Olive Oil
Combine flour, sugar, and salt in the bowl of a stand mixer. Mix with your hand to combine, then add yeast.

Make a well in the center of the dry ingredients and pour the water and Calivirgin Rustic Rosemary Olive Oil into it. Run the mixer on low speed to mix the dough, pausing occasionally to scrape down the sides of the bowl as needed.

Once the dough has mostly come together on the dough hook, increase the mixer to medium and knead for 3 minutes until the dough is smooth and slightly tacky. Dust in additional flour if needed to keep the dough from sticking to the sides of the bowl.

Shape the dough into a ball and drizzle a little bit of Calivirgin Rustic Rosemary Olive Oil into the mixer bowl. Plop the dough inside and turn it around to coat it with oil. Cover and let it rise in a warm spot for about an hour, until it just about doubles in size.


When you press it with a finger the indent should bounce back slightly but not completely.

Once the dough has doubled in size, gently deflate it, then cover and let rest 10 more minutes.

Divide the dough into 8 equal portions. Shape each portion of dough into a round dough ball with the smooth side on top and the "seam side" underneath.

Starting with the first dough round you shaped, dip your thumb in flour and poke it through the bottom of the dough and out the other side. Slide your other thumb through next to it and begin stretching and squeezing the dough as you rotate it through your hands. Be careful not to tear the dough, just gently stretch it.

Repeat with the rest of the dough rounds, then cover them with a damp paper towel and let them rest for 10 minutes.

While the bagels rest, preheat your oven to 425°F and fill a large, high-sided skillet about halfway with water, just enough that there's room for the bagels to float without resting on the bottom. Bring to a low boil.

Working in batches, boil the bagels 1 minute per side.

Remove the boiled bagels to a silicone mat or parchment lined sheet pan sprinkled with corn meal.

Whisk an egg with a pinch of salt, and brush it over the boiled bagels.

Bake the bagels for 20 minutes. Remove to a rack to cool at least 10 minutes before slicing.
Rustic Rosemary Olive Oil
Recipe inspired by The Practical Kitchen