Made with our Calivirgin Blood Orange Olive Oil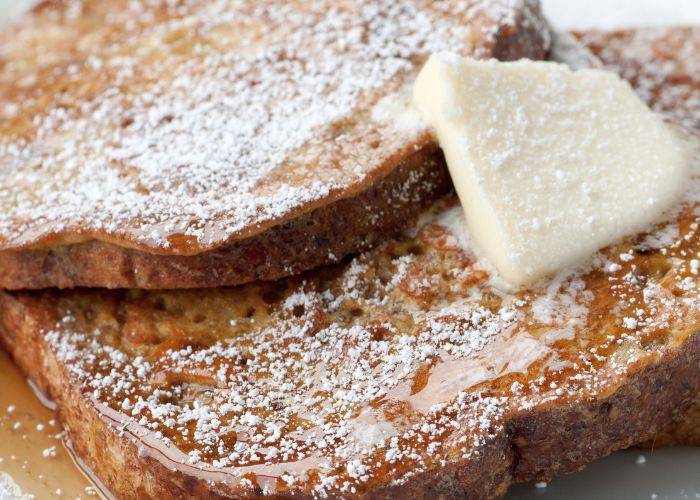 4 tablespoons Calivirgin Blood Orange Olive Oil
8 thick slices brioche
2 eggs
2 egg whites
1 cup almond milk
2 teaspoons vanilla extract
1 ½ teaspoons ground cinnamon
In a medium dish, add two eggs with yolks, two eggs without yolks, almond milk, vanilla extract and cinnamon. Whisk ingredients together.
Dip each slice of bread into the egg mixture making sure to soak both sides.
Heat a skillet on the stove top on a medium-low heat. Drizzle about 2 tablespoons of Calivirgin Blood Orange Olive Oil into pan.
Drop 4 slices of bread into the pan at a time and give a little shake so the olive oil evenly distributes under the bread. Cook for 3 minutes each side or until evenly golden brown.
Repeat steps 2-7 for the other 4 slices of bread.
Place on a plate and top with fresh fruit and drizzle of Calivirgin Blood Orange Olive Oil!