We made it with our Calivirgin Rustic Rosemary Olive Oil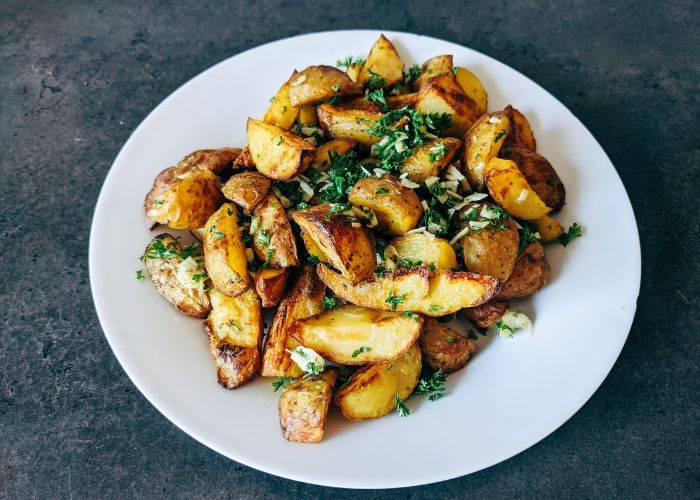 Servings: 4 | Prep Time: 10 min | Total Time: 35 min
Add Calivirgin Rustic Rosemary Olive Oil to a skillet over medium heat.
Add the potatoes and stir to coat. Season with salt and pepper.
Cover and cook for 10 minutes.
Uncover and raiser the heat to medium-high. Cook for 10 more minutes, stirring occasionally.
Add garlic and rosemary and cook for 5 more minutes.
Rustic Rosemary Olive Oil