Made with our Calivinegar Very Berry Ginger Balsamic Vinegar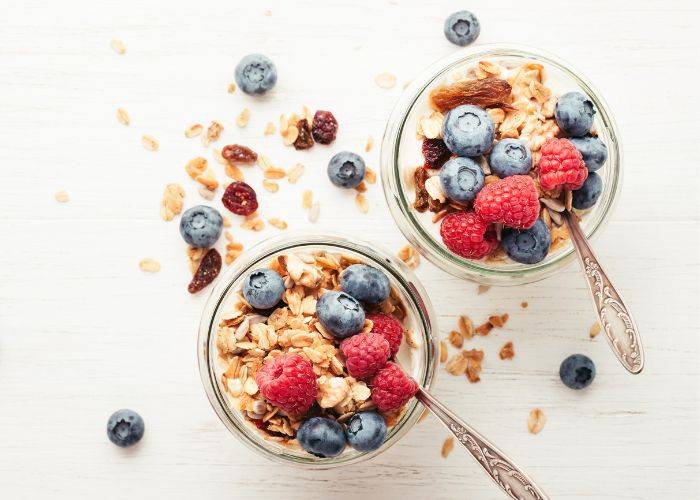 Granola:
1 cup rolled oats

2 teaspoons chia seeds

½ cup dried cranberries
¼ cup raw almonds
¼ cup raw honey
Yogurt:
Pre-heat oven to 250°F. Line a baking sheet with parchment paper.

Combine all the dry granola ingredients together in a large bowl and mix. Add honey and Calivinegar Barrel-Aged Balsamic Vinegar and mix well to combine.

Pour onto baking sheet and spread out evenly. Cook for 20 minutes, stirring occasionally.

Spoon yogurt into glasses

Layer blueberries, raspberries and granola. Repeat.

Drizzle top with Calivinegar Very Berry Ginger Balsamic

and enjoy!
Very Berry Ginger Balsamic Vinegar