Made with our Calivines Old Vine Zinfandel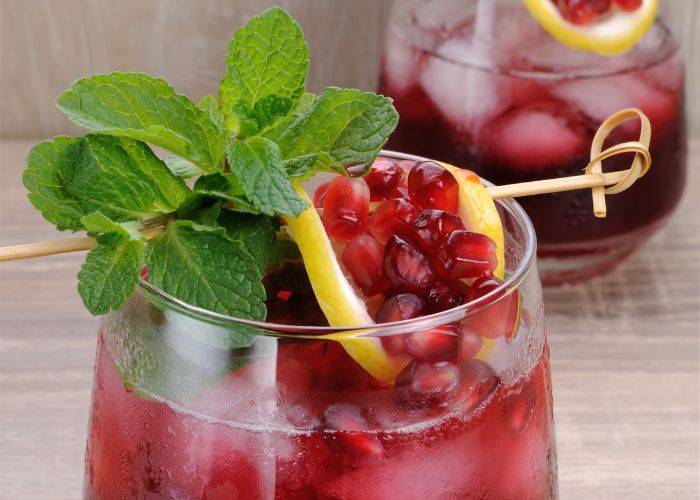 1 large pomegranate

750ml Calivines Old Vine Zinfandel

450ml Pomegranate Liqueur

8 ounce 7UP soda
Peel the pomegranate and take out the seeds. Smash the pomegranate seeds in a bowl. Put the strainer at the top of the pitcher, transfer the seeds and juice to the strainer. Rub the seeds on the strainer with the back of a spoon to get the rest of the juice out.

Add the wine and liqueur to the pitcher. Stir well. Refrigerate until ready to serve.

Top with 7UP before serving. Enjoy!