Made with our Calivines Vicino Sauvignon Blanc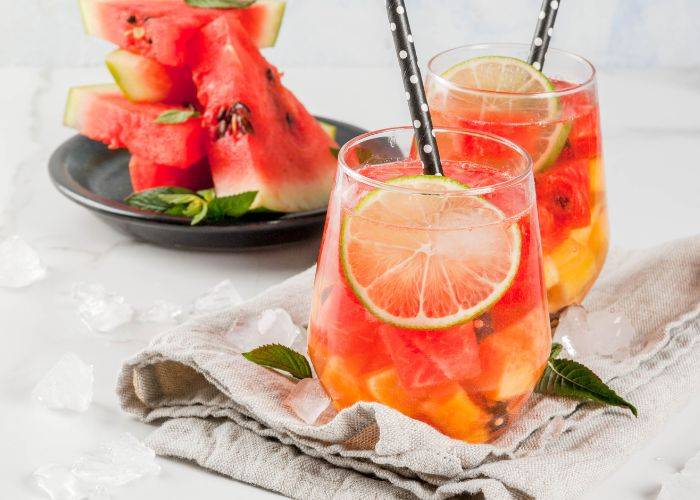 3 cups of mixed melon cubes, watermelon, cantaloupe, honeydew

2-4 tablespoons of honey

1 lime, juiced

¼ cup to ½ cup of brandy

750ml Calivines Vicino Sauvignon Blanc

1 ½ cups of sparkling water

Lime Slices, for garnish

Mint, for garnish
Place the melon balls in a large pitcher, add the honey (2 teaspoons to start), lime juice, and ¼ cup of brandy. Mix gently and let rest in fridge for 1-2 hours until 1 hour before serving.

Add the Calivines Vicino Sauvignon Blanc, mix gently, taste, and add more honey or brandy if desired. Refrigerate for another hour.

Add ice, lime slices, and mint leaves to garnish before serving. Top with sparkling water. Enjoy!