We made it with Calivirgin Rustic Rosemary or Guilty Garlic Olive Oil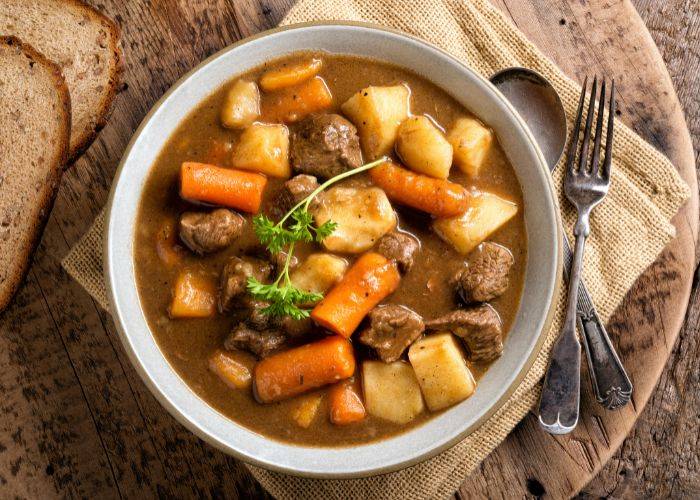 Servings: 6 | Prep Time: 10 min | Total Time: 8 hour 10 min
1 pound beef stew meat

2 tablespoons flour

1/2 teaspoons each of salt and pepper

1 1/2 cups Calivines Merlot

4 carrots peeled and sliced

2 celery stalks diced

1 large onion diced

1 cup beef broth

1 large bay leaf

2-3 teaspoons rosemary and thyme

1 six ounce can of tomato paste
Place your meat in a slow cooker, and drizzle with Calivirgin Garlic or Rosemary Olive Oil

Season with salt, pepper and toss with flour. Make sure your meat is coated.

Add the rest of the ingredients, cover, and cook on low for 8-10 hours.

When the stew is finished serve over garlic mashed potatoes.