Made with our Calivinegar Very Berry Ginger Balsamic Vinegar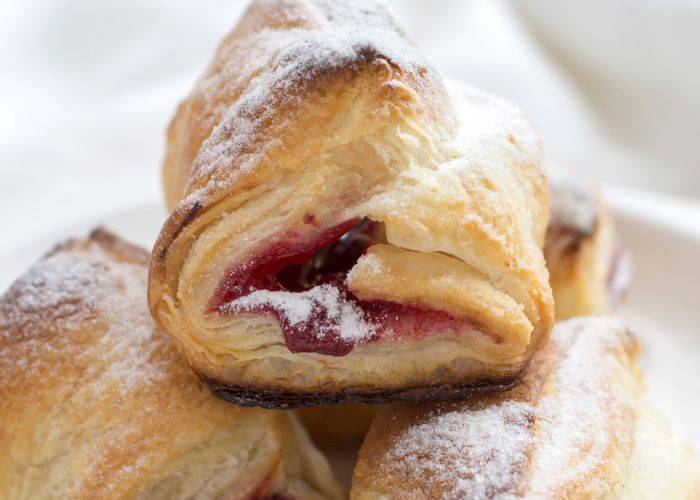 In a small saucepan, heat blueberries over low to medium heat until fragrant. Drain excess liquid from the blueberries and stir in the maple syrup and Calivinegar Very Berry Ginger Balsamic Vinegar.
Preheat the oven to 400°F.
Cut each sheet of puff pastry into three 3-inch strips (6 total). Scoop about 3 tablespoons of filling onto center of strip. Fold one end of the strip towards the center covering the filling and repeat with other end. Place on a lightly greased baking sheet. Repeat until all of the filling is gone.
In a small bowl, whisk together all of the glaze ingredients until emulsified. With a pastry brush, liberally brush the glaze onto the assembled pastries, using it to smooth down any folds in the dough.
Bake for about 10-15 minutes or until the tops are browned.
Very Berry Ginger Balsamic Vinegar
Recipe inspired by Yup It's Vegan
---