We paired it with our Calivines Old Vine Zinfandel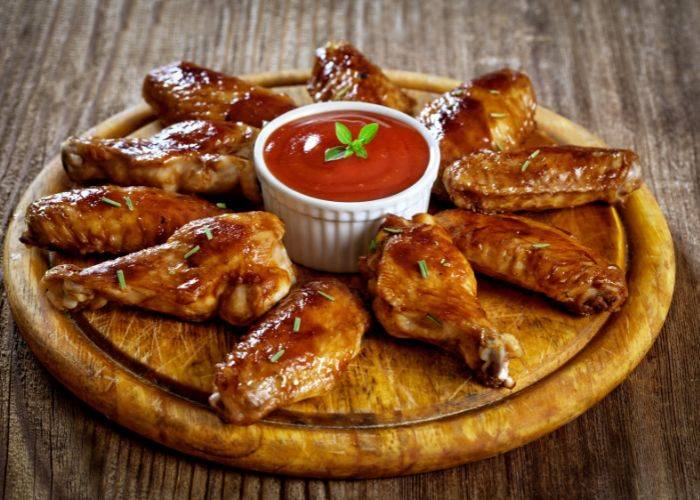 Servings: 4-6 | Prep Time: 10 min | Total Time: 40 min
2 1/2 lbs. chicken wings

1/2 cup hot sauce

1/3 cup butter, melted (or 1/4 cup Habanero Olive Oil for a kick)

1/2 teaspoon salt

1/2 cup blue cheese or ranch dressing for dipping

3 celery stalks, cut into 2-inch pieces
Preheat oven to 450ºF.

Remove the tips of the wings and discard.

Using a knife, seperate the wings at the joint.

Bake wings for 15 minutes, then flip.

Continue to bake for another 15 minutes until crispy.

In a medium bowl, whisk together the hot sauce and butter/olive oil.

Serve with blue cheese or ranch dressing and celery sticks and a glass of Calivines Old Vine Zinfandel.