We made it with our Calivirgin Jalapeño Garlic Olive Oil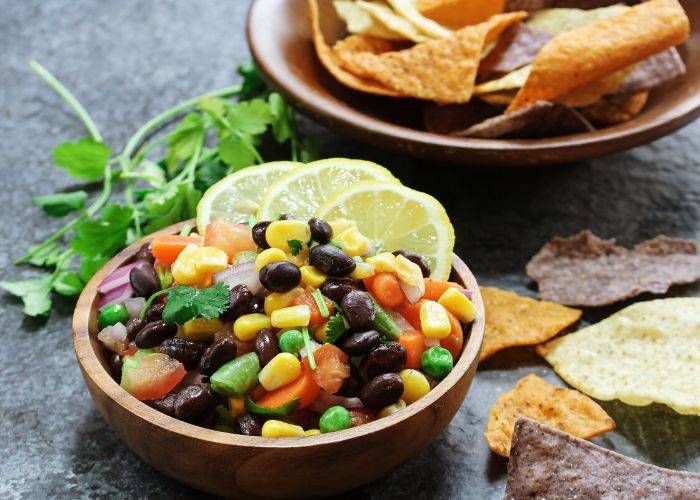 Servings: 6-8 | Prep Time: 15 min | Total Time: 15 min
1 can black beans, drained and rinsed

1 can corn, drained and rinsed (or 2 cups fresh corn)

1/3 cup chopped red onion

1 cup cherry tomatoes, halved

1/4 cup cilantro, chopped

2 limes, juiced

1/4 cup Calivirgin Jalapeño Garlic Olive Oil ( or Lavish Lime Olive Oil)

1/2 teaspoon smoke paprika

1 avocado, chopped

Salt and pepper, to taste
Stir together black beans, corn, red onion, tomatoes, cilantro, and avocado in a large bowl.

Whisk lime juice, olive oil, paprika, and salt and pepper in a medium bowl until well combined.

Pour liquid mixture over salsa and mix thoroughly. Add additional salt and pepper to taste, if desired.

Cover and refrigerate for at least one hour before serving.
Jalapeño Garlic Olive Oil