We made it with Calivines Merlot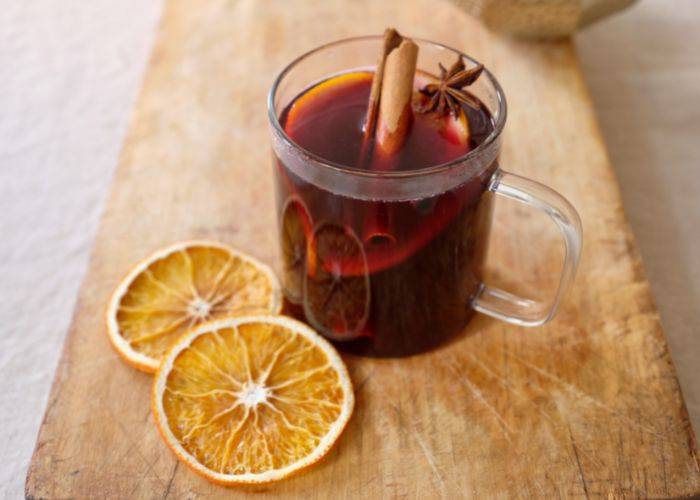 Servings: 6 | Prep Time: 10 min | Total Time: 8 hour 10 min
1 lemon

2 oranges

8-10 cloves

1 bottle Calivines Merlot

2 cinnamon sticks

2 star anise

1/2 cup of sugar

Optional: 1/8 cup orange flavored triple sec liqueur
Remove zest from one of your oranges and from your lemon in thin strips and squeeze the zested orange.

Push the cloves into your second orange. If you're struggling to push the cloves through the orange skin, pierce with a toothpick or skewer first.

Put the orange and lemon zest, the squeezed orange juice, the clove-studded orange, the cinnamon sticks, the star anise, most of the sugar and your Calivines Merlotinto a pan over low heat. Stir gently until the sugar dissolves.

If you have any orange-flavoured triple sec liqueur, we like to add a small splash before we leave the wine to simmer. Alternatively, to add more body and fruit-forward notes, Ruby port makes a great addition.

Turn up the head a little and leave it for 15-20 minutes - but don't let bubble or boil. When it starts to steam (and its hot to the touch) turn off the heat.

Taste, and add more of the sugar if needed.

Allow the wine to cool slightly before ladling into glasses. Make sure your glasses are suitable for hot liquids. Don't use standard wine glasses, as these are likely to crack or shatter.

Enjoy and drink while relaxing and enjoying the lovely aroma of mulled wine.