Made with our Lodi Olive Oil Miller's Blend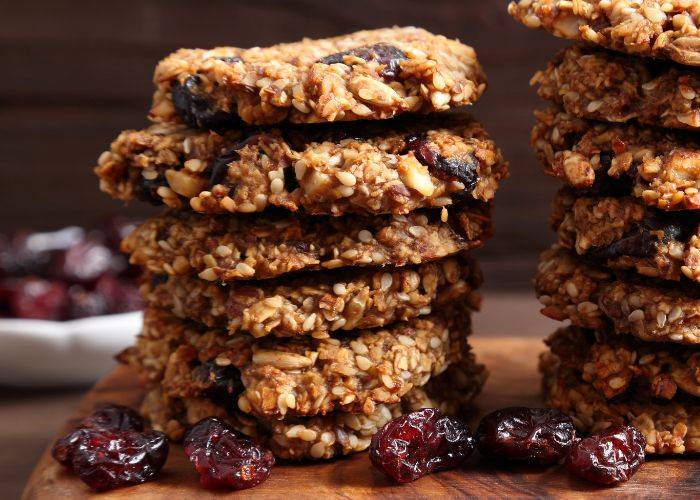 2 eggs

1 cup packed brown sugar

1 teaspoon vanilla

1 cup all-purpose flour

½ teaspoon baking soda

½ teaspoon salt

1 teaspoon cinnamon

¼ teaspoon nutmeg

4 cups rolled oats

⅓ cup dried cranberries

⅓ dried apple slices, diced

⅓ dried apricots, diced

⅓ cup walnuts
Preheat oven to 350°F.

In a medium size bowl, beat eggs until frothy.

Add brown sugar and beat until very smooth and creamy.

Add the vanilla and mix.

Slowly drizzle the Lodi Olive Oil Miller's Blend into the mixture and blend until combined.

In a small bowlm mix together the flour, baking soda, salt, cinnamon and nutmeg.

Add to the batter and mix with a rubber spatula. TFold in the oatmeal, dried fruit and nuts.

Drop by tablespoon onto a parchment lined cookie sheet and bake for 12 minutes.
---