Made with our Calivinegar Red Wine Vinegar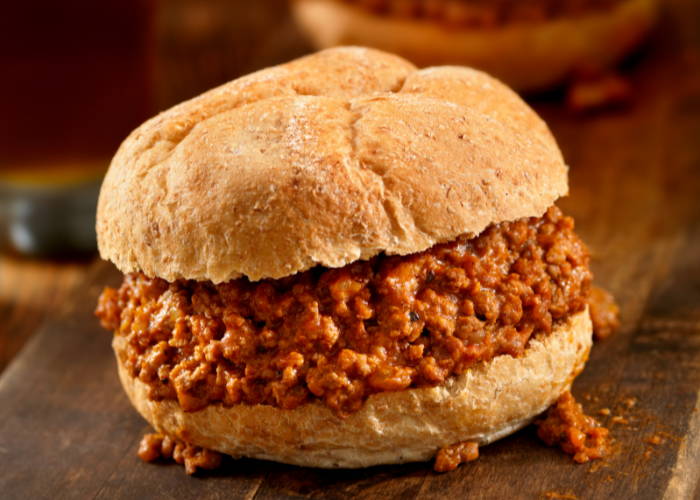 1 large carrot

1 small onion

2 ribs celery

½ green pepper

2 cloves garlic

2 tablespoons Calivirgin Premium Extra Virgin Olive Oil

1 pound ground turkey

½ teaspoon salt

¼ teaspoon black pepper

½ cup ketchup

1 15-ounce can tomato sauce

1 tablespoon Worcestershire sauce

1 tablespoon Calivinegar Red Wine Vinegar

1 tablespoon brown sugar


Hamburger buns
Very finely mince the onion, carrot, green pepper, celery, and garlic.

In a large saucepan over medium heat, add Calivirgin Premium Extra Virgin Olive Oil along with the minced veggies. Cook for 4 to 5 minutes until veggies soften but don't brown. Season the veggies with salt and pepper.

Add the ground turkey to the pot. Stir it constantly to break up the turkey. Cook for 5 to 6 minutes until turkey is cooked through.

Add the ketchup, tomato sauce, Worcestershire sauce, Calivinegar Red Wine Vinegar, and brown sugar to the pot and bring to a simmer.

Turn heat down to low and simmer the sloppy joes mixture, stirring regularly, for 6 to 8 minutes until mixture is thick.

Serve sloppy joes on soft hamburger buns!
Recipe inspired by Simply Recipes