Made with our Calivirgin Hot VirginJalapeño Olive Oil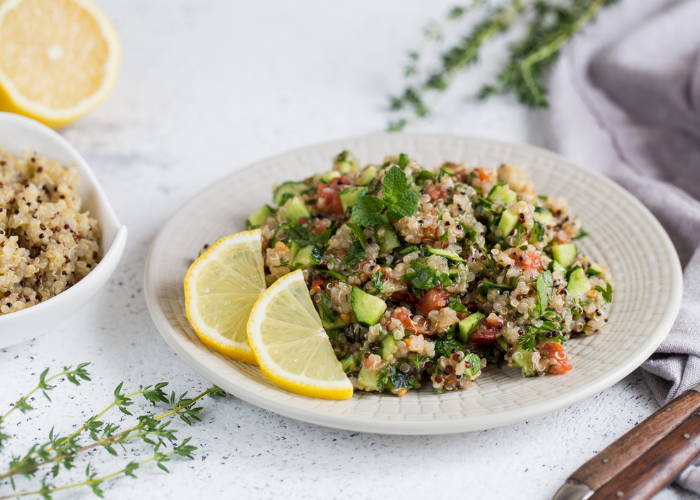 1 ⅓ cups water

½ teaspoon salt

1 cup bulgur wheat

4 large plum tomatoes, seeded and chopped

1 large cucumber, seeded and chopped

1 bunch scallions, finely chopped

1 cup parsley, finely chopped

½ cup fresh mint, chopped

2 cloves garlic, minced

½ cup fresh lemon juice

Freshly ground black pepper, to taste
Bring water to a boil in a saucepan.
Add the salt and bulgur wheat and stir. Remove from the heat, cover, and let stand for 45 minutes to 1 hour. Transfer to a bowl and let cool thoroughly.
Add the tomatoes, cucumber, scallions, parsley, mint, and garlic and stir.
Whisk together the lemon juice and Calivirgin Hot Virgin Jalapeño Olive Oil. Drizzle over the salad and stir. Season to taste with salt and black pepper. Add additional lemon juice if desired.
Serve and enjoy!
Hot Virgin Jalapeño Olive Oil