Made with our Calivirgin Lusty Lemon Olive Oil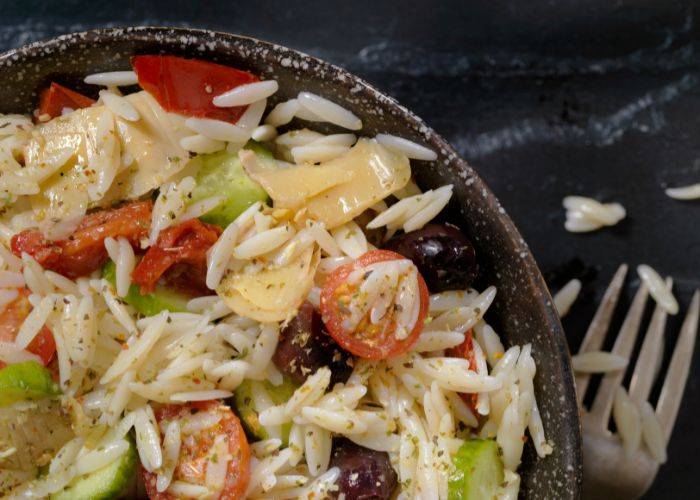 ¼ cup of Calivirgin Lusty Lemon Olive Oil

1 small clove garlic, minced

Kosher salt and freshly ground pepper

8 ounces orzo

1 cup canned chickpeas, drained and rinsed

2 cups cherry tomatoes, halved

1 cup pitted kalamata olives, halved

1 cup crumbled feta cheese, plus more for topping

2 tablespoons fresh parsley, minced, plus more for topping

½ red onion, diced
Combine Calivirgin Lusty Lemon Olive Oil, garlic a pinch each of salt and pepper in a jar. Shake well.

Bring a pot of water to a boil. Add the orzo and cook as the label directs. Drain and let cool.

Combine the orzo, chickpeas, red and yellow tomatoes, olives, feta, parsley and red onion in a large mixing bowl and pour the dressing over the top; stir to combine. Taste and add salt and pepper, if needed. Refrigerate at least 1 hour before serving. Top with more feta and parsley.
---