We made it with our Calivirgin Extra Virgin Olive Oil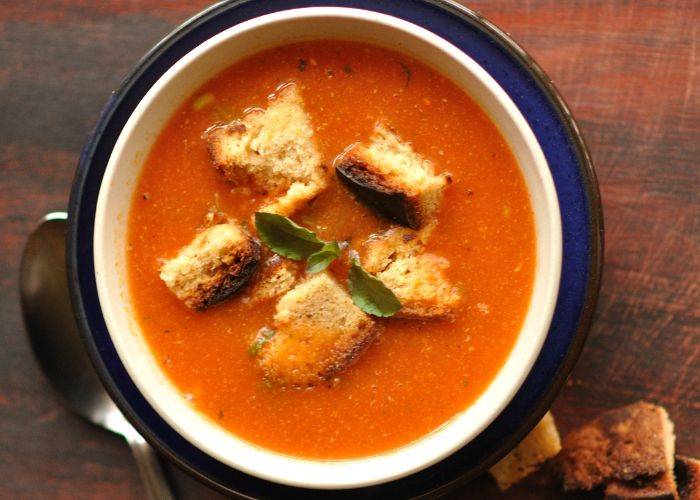 Servings: 12 | Prep Time: 20 min | Total Time: 45 min
2 yellow onions, julienne

1/4 cup garlic cloves, crushed

1/2 teaspoon chili flake

1/2 teaspoon fennel seed

1 ounce basil leaves

5 over ripened tomatoes, quartered

2 tablespoons kosher salt

2 cups chicken stock

1 cup sourdough baguette, cut into 1 inch cubes
In a large pot, sweat onions, garlic, chili flakes, fennel seed and basil leaves in the olive oil over medium-low heat until soft and translucent.

Add tomatoes, salt and stock and bring it to a simmer.

Add bread and cook for another 20 minutes.

Pass soup through food mill (or large die ricer) and stir well.

Garnish with saba (or Calivinegar Barrel-Aged Balsamic) and micro basil.
Premium Extra Virgin Olive Oil
Recipe by Randall Selland of Selland's Family Restaurants | Ella • The Kitchen • Selland's Market
---