Made with our Calivirgin Extra Virgin Olive Oil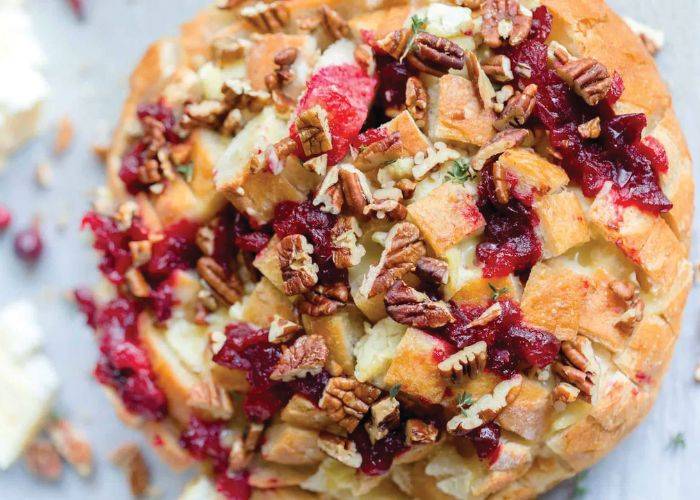 Preheat the oven to 350°F.

Slice the bread horizontally and vertically to create 1 inch cubes, being careful not to actually slice all the way through the bread.

In a small bowl, combine 2 tablespoons butter, the pecans and brown sugar. Use your hands to mix the butter into the pecans to create a crumble. Drizzle Calivirgin Premium Extra Virgin Olive Oil onto the loaf of bread making sure to get in between slices.

Place the loaf on a baking sheet and stuff the brie inside the bread, filling in all the spaces in between the cuts. Add the cranberries and pecan mixture. Transfer to the oven and bake for 15-20 minutes or until the brie is melted and gooey.

Drizzle with Calivinegar Barrel-Aged Balsamic Vinegar and serve immediately.
Premium Extra Virgin Olive Oil