We made it with our Calivirgin Lusty Lemon Olive Oil & Calivinegar Barrel-Aged Balsamic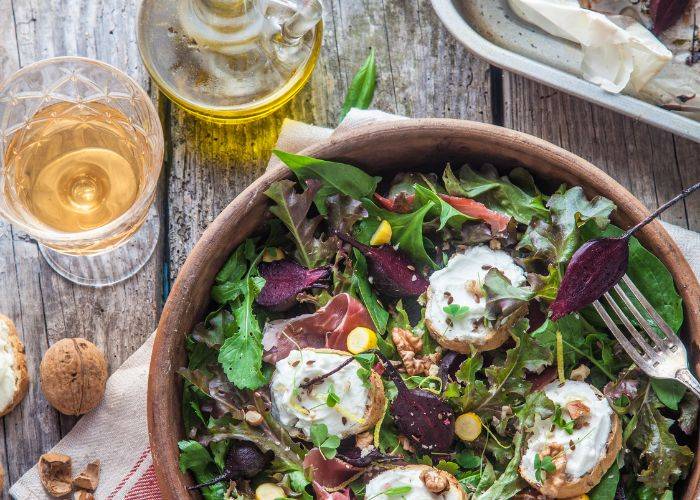 Servings: 2-4 | Prep Time: 15 min | Total Time: 1 hour 15 min
Salad:
6 medium beets, scrubbed

6 cup of Arugula

1 avocado sliced

4 oz. goat cheese, crumbled

1/2 cup chopped toasted walnuts
Dressing:
Preheat oven to 400°F. Wrap each beet in foil and place on a baking sheet. Roast until tender (you can insert a fork through the foil to test), about 1 hour. Let sit until cool enough to handle and cut into wedges.

Meanwhile, make vinaigrette: In a jar, shake together Lusty Lemon Olive Oil, Barrel-Aged Balsamic and Dijon until fully combined. Season with salt and pepper.

Place arugula in a large serving bowl and lightly dress with vinaigrette. Top with beets, avocado, goat cheese and walnuts. Toss gently and add more vinaigrette as needed.
---