We made it with our Calivirgin Extra Virgin Olive Oils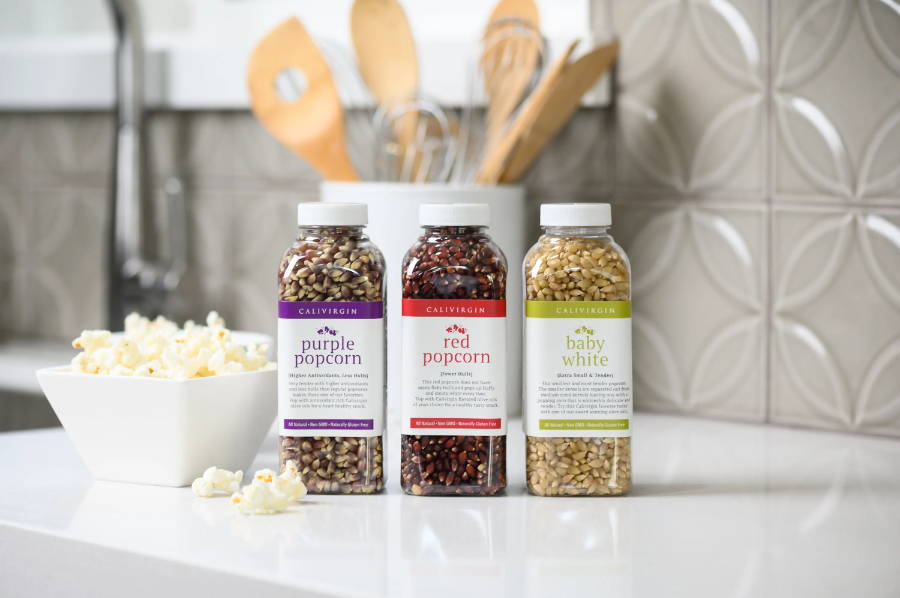 Course: Snack
Servings: 10 cups
Total Time: 10 min
Stovetop popcorn is an easy to enjoy, delicious and nutritious snack in under 10 minutes. Calivirgin Extra Virgin Olive Oils are perfect for the task as they have a high smoke threshold (up to 400°). Flavor Ideas: White Truffle, Guilty Garlic, Lavish Lime & Hot Virgin Jalapeño. Rustic Rosemary or Bountiful Basil sprinkled with Parmesan.
Ingredients:
2 tablespoons Calivirgin or Lodi Olive Oil
1/2 cup Calivirgin Popcorn
Salt to taste
1-2 tablespoons Calivirgin Flavor Crush Olive Oil for drizzling (Be Creative! Mix & Match your personal favorites)
In a large, heavy bottomed saucepan over medium heat, combine oil and popcorn.

Shake the pan so that the popcorn is coated in the oil.

Cover the pan with a tight fitting lid. Slide the pan back and forth on the burner several times during the popping process.

When it all the kernels have stopped popping, remove from the heat and pour popcorn into a large bowl.

Salt to taste an drizzle with your favorite Calivirgin Flavor Crush Oil(s).
Calivirgin Extra Virgin Olive Oil