Made with our Calivirgin Lavish Lime Olive Oil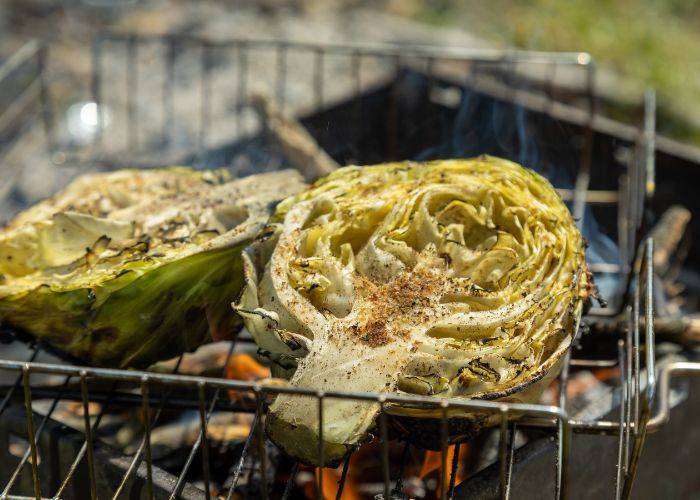 ¼ cup freshly squeezed lime juice
1 teaspoon fish sauce
2 cloves garlic, coarsely chopped
¼ cup fresh cilantro leaves
½ teaspoon salt
½ teaspoon cayenne pepper
¼ teaspoon granulated sugar
1 head green cabbage
Lime wedges, for serving
Calivirgin Premium Extra Virgin Olive Oil, for brushing
Heat grill to high heat.
Blend the lime juice, Calivirgin Lavish Lime Olive Oil , fish sauce, garlic, cilantro, salt, cayenne, and sugar until the garlic is pulverized; set aside.
Remove the loosest, toughest outer leaves from the cabbage, and cut in half. Do not remove the stalk or inner core. Lightly brush the wedges with Calivirgin Premium Extra Virgin Olive Oil.
Place the wedges on the grill. Cover and grill until the edges of each layer are blackened and the cabbage is beginning to soften, about 5 to 7 minutes per side.
Transfer the cabbage wedges to a serving platter. Cut each wedge into fourths. Pour the dressing over the wedges and serve immediately, with wedges of lime to garnish. Enjoy!
Recipe inspired by The Kitchn