Made with our Calivinegar Blood Orange Balsamic Vinegar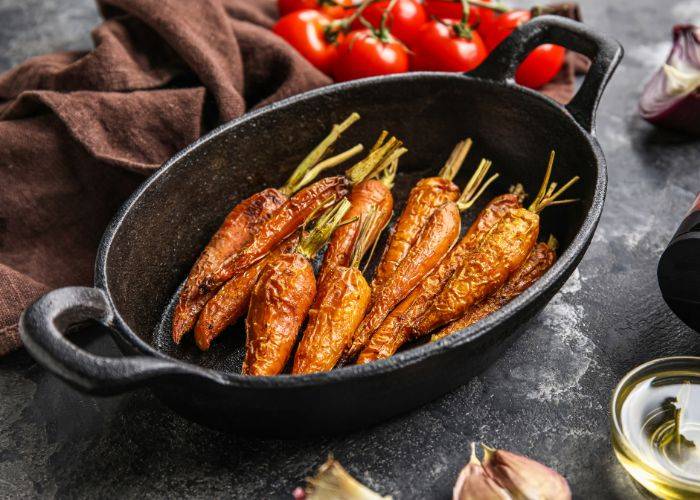 Position an oven rack 4 inches away from the broiler and heat the broiler.
Cut the carrots crosswise into 4-inch lengths. Cut the larger pieces lengthwise in half or quarters so the sticks are roughly ½-inch wide.
Place the carrots on a sheet pan and drizzle them with Calivirgin Premium Extra Virgin Olive Oil. Sprinkle with the thyme, kosher salt and pepper. Toss with your hands until coated, then spread the carrots out in an even layer.
Broil the carrots for about 10 minutes, tossing every few minutes, until they are tender and randomly charred. Top the carrots with the orange zest, orange juice and Calivinegar Blood Orange Balsamic Vinegar, sprinkle with some sea salt and toss to coat. Taste for seasonings, then serve warm or at room temperature.
Blood Orange Balsamic Vinegar
Recipe inspired by The New York Times Cooking
---