We made it with our Calivinegar Blood Orange Balsamic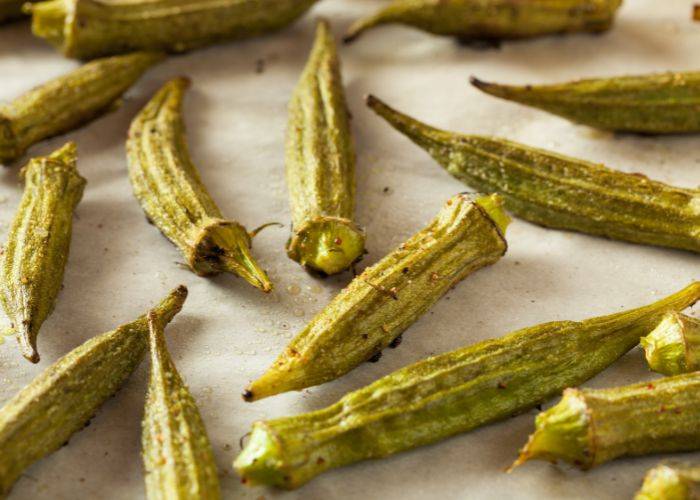 Servings: 6 | Prep Time: 5 min | Total Time: 35 min
1 pound okra, cut in half lengthwise
1 teaspoon Extra Virgin Olive Oil
½ teaspoon sea salt
Zest and juice from 1 orange
1 ½ tablespoons Blood Orange Balsamic Vinegar
1 tablespoon honey
1 small garlic clove, very finely minced
Orange slices and fresh ground pepper, to serve
Preheat your oven to 450 degrees. Line a baking tray with parchment paper.
Toss the okra with the olive oil and sea salt and spread them out on the prepared baking sheet in a single layer. Roast the okra for 25 minutes.
While the okra is roasting, prepare the glaze. In a small frying pan over high heat, add the orange zest, orange juice, balsamic vinegar, honey, and garlic. Bring it to a boil and let it boil rapidly, whisking occasionally until it has reduced by half, about 5 minutes. If it reduces a little too much, just add another splash of orange juice or water.
Once the okra is nicely browned remove it from the oven and toss it with the orange glaze. Serve the okra with orange slices and a little fresh ground pepper.
Blood Orange Balsamic Vinegar
Recipe inspired by The Endless Meal
---